The Macavelli Book club officially kicks off in July 2005.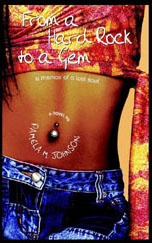 The first novel the book club will read is Pamela M. Johnson's novel, From a Hard Rock to a Gem: A Memoir of a Lost Soul.
Come and meet Novelist Pamela M. Johnson in Macavelli Chat on July 30, 2005 at 12 noon (PST time) to discuss the novel with her and members of the book club.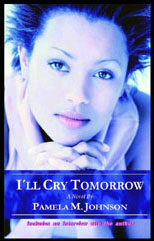 Macavelli's Book Club selection for August 2005 is also a novel by Pamela M. Johnson, I'll Cry Tomorrow. It is a spin-off from her novel From a Hard Rock to a Gem. We will discuss I'll Cry Tomorrow on August 27, 2005 in Macavelli Chat.
Be sure to log onto Macavelli Chat and sign up for your user ID and password so that you can be apart of Macavelli Online bookclub author discussions where each month we bring you up close and personal with your favorite authors.
Online Book Clubs were founded as a forum to promote novels that lift the veil off of some facet of life and expose the reader to it up close and personal.
The book clubs were also founded to increase the number of urban readers and to be a platform where the literary works of writers who are from around the globe can be discussed. With this said, our editorial team carefully selects novels and books that brings the urban culture to the world and the world to the urban culture. In doing so we keep with our Mission Statement to educate urban people about what is going on in the world around them while at the same time educationg those who reside external to this world about what is going on in the world and in urban communities globally. They learn how urban people arrive at their ideas, philosophies and opinions.
There are two book clubs: Macavelli Online Book Club and the Macavelli Book Club. The editorial staff at Macavelli chooses one book per month as its feature novel to be read by its members in both book clubs. Although, the two book clubs meet at different times and in various locations throughout the world, both book clubs read the same novel.
The Macavelli Online Book Club meets online on the last Saturday of the month in Macavelli Chat at 12 noon (PST). And the host or hostess of the Macavelli Book Club in its various locations arranges its meeting dates and times in accordance with its members.
At Macavelli, we invite you to form a local chapter of Macavelli Book Club at your school, your local library or at another location in your city or community. If you are interested in doing this just find a group of people who like to read novels about urban life and other kinds of novels and send us and email at publishers@macavellipress.com indicating that you want to be the founder and host/hostess of a Macavelli Book Club in your city. Be sure to include your name, contact information and where you would like to form a book club in your e-mail. If you are a middle school or highschool student you will need a sponsor. Your sponsor can be any adult at your school willing to take on the responsibility of supervising your group and willing to communicate with a member of Macavelli Book Club staff.
Remember book club members can win novels, and other prizes from Macavelli and will be able to communicate with their favorite authors in Macavelli Chat once a month. Also, book clubs will receive online reading guides, and information about their favorite authors, etc.