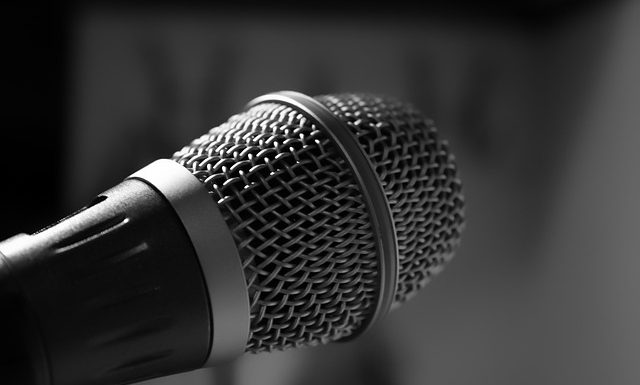 What made you write I'll Cry Tomorrow?
Writing is my passion. I like to entertain people with it. I wanted to tell the story of a black woman from urban America, influenced by urban life – who, in spite of the odds of excelling stacked against her, attains the American Dream. I wanted to tell the story of a woman who had an obvious faith in God and whose faith was the epitome of her existence. I wanted to tell a story that people could identify with, and that is the story of overcoming obstacles and rising to fame.
Are any characters in the novel you?
No. However, there are some who are close to me who believe that I'm Haley. She has some of me in her. Some of my same ambitions and drive, but I am not Haley.
Does Haley appear in any of your other novels?
Yes. All of them. I've completed three novels so far: The Problem Is I Fell In Love, From a Hard Rock To A Gem, and I'll Cry Tomorrow. She, along with DeMarco Speed, is the protagonist in The Problem Is I Fell In Love and she also appears in I'll Cry Tomorrow, but only makes a cameo in From a Hard Rock To A Gem. DeMarco also appears in From A Hard Rock To A Gem. The two will appear in future novels.
With your novels, are you are creating this sort of urban milieu?
Exactly. And along with the introduction of new characters, my readers will see characters appearing, disappearing, and reappearing in various novels.
What made you launch your own publishing company – Macavelli Press?
First of all, I am an entrepreneur and a consultant to small businesses. There are approximately fifty thousand books published annually in the United States. Of those fifty thousand, only eighty books are written by African-American authors. This concerns me, and as a woman whose passion is writing, I want to be a part of those fifty thousand authors who get published. Well, I sent my manuscript out to various literary agents – some of whom are quite respected, but they failed to sign me. Quite naturally, given my entrepreneurial spirit, background, and desire to be my own boss, I launched Macavelli Press. My aim is to have my literary endeavors on the shelves in bookstores, libraries, people's homes, etc., alongside the works of other writers. You know, Tupac, who was perhaps the greatest rap artist ever, had a similar experience. At the start of his career, every major record label including Interscope had the opportunity to sign him, but initially didn't. They failed to see his gift. However, in time, he did end up signing with them, a few years later. They put him on. And the people, they loved him. Humbly, I assert, I only hope that this becomes the case for me, and that people enjoy reading my novels. If so, then I have attained my goal. Thank God.
As a publishing entrepreneur, what are some of your other goals?
To really address the issue of the small percentage of African American and other writers of color by presenting them with an additional publishing venue that has a special niche market like Macavelli Press, which is to publish urban literature including urban gritty literature. I'd like to form a partnership between Macavelli Press and a major publishing house to publish African American and Latin contemporary works of fiction and non-fiction that carry a theme of urban life here in the States and abroad. Additionally, Macavelli will publish novels on various topics. We have no limits.
Do you find that the major publishers are staying away from this type of genre?
Yes.
Why do you think they are doing this?
Because I don't think they realize the demand from people to read this genre. They say they do, but I sincerely question that when I see a lack of books out there being published by them. I think they fail to realize the amount of money that could be made from this genre, and if they do, they don't think much of it. To me, there is a problem when publishing houses turn down novels like Teri Woods' True To The Game that sold more than one-hundred thousand copies independently, or when they fail to sign other publishing sensations like Teri McMillan, E. Lynn Harris, and most recently, publishing sensation Zane from the gate. Like Woods-these artists had to resort to self-publishing. What other entrepreneurs have inspired you? I know so many entrepreneurs and leaders among which many of them have inspired me. I have been motivated and enlightened by leaders of all colors and walks of faith from ancient times to present day who are popular and non-popular alike. The popular ones are people like Cleopatra as a leader and given the strategic moves she made, to present-day people… Steve Jobs of Apple computer, Oprah Winfrey… man, the list goes on. Most recently, I have been inspired by entertainment mogul Master P. I love how he came from nothing to something. He is so motivating. As a publishing entrepreneur, I'd like to flip the publishing industry like he flipped the music business, you know, creating distribution partnerships with the major labels, and selling millions of records… well, I'd like to do [the same] in publishing. I'd like to build an empire and be hot in different areas like him and Russell Simmons – if not at the same time, at different times. Students at Harvard bus iness schools and other schools could learn a lot by studying these modern contemporary entrepreneurs and leaders. These men and woman have built empires, and they continue to stay hot in one area if not ruling another particular area. Also, the leadership that authors – like McMillan, Harris, Woods, Zane and others who have self-published before me- have displayed inspires me greatly. I'm also inspired by past-esteemed authors like Walt Whitman, D.H. Lawrence, Edgar Allen Poe, who have published early on in their careers at their own expense.
What can we expect to see in the future from Pamela Johnson?
As a writer, more novels. As a business woman, more books on the shelves from African-American writers and authors of color, some forthcoming anthologies, as well as a global urban culture magazine I created called Macavelli.You can expect to see me embarking on new business ventures in the entertainment industry, and as a civic-minded humanitarian, you will see me addressing human and social issues.